Patient Stories
What Our Patients Tell Us…Patient Video Stories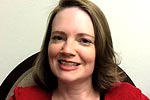 Tracey M Testimonial: Tracey describes how no major hospital or doctor was able to help her until she saw Dr. Jaudy. Having seen multiple neurologists, neurosurgeons, and specialists at the Mayo Clinic, UCLA, UC, Cedars Sinai, Beverly Hills, Scripps, Tracey was dragged in by her mother and absolutely didn't want to see any more doctors.  She describes the ordeal of panic attacks, migraines, IBS, interstitial cystitis, constant inflammation in the stomach, and ended up in ICU with multiple organ failure.  She describes Dr. Jaudy's knowledge and testing as very impressive with amazing progress after only 2 weeks of treatment.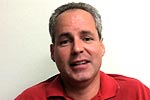 Mark M on Tracey and Himself:  Mark discusses his wife's dramatic recovery, his symptoms of massive twitching and experience as a patient and what Dr. Jaudy has meant to them both. "It's been a just a nightmare for the past 20 years.  Due to this ordeal we've not even been able to have a normal conversation.   After just 2 weeks of treatment with Dr. Jaudy, I now see and have the girl I married back."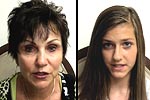 Jeanne-Camryn Testimonial: Jeanne, Camryn's grandmother, and 12-year-old Camryn both describe how she was challenged by seizures and the results of treatment with Dr. Jaudy.
.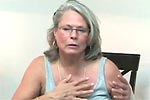 Sandy D Testimonial: "I have worked both in pharmacy and Alternative health and I have been searching for over 40 years for relief and improvement. I tell you that Dr. Jaudy's knowledge saves you from wasting money and years of searching. This is beyond anything we have ever experienced. I would travel across the world to see Dr. Jaudy. I tell everyone, start with the best, and Dr. Jaudy will be your last."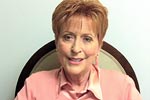 Nanci S Testimonial:Nanci was considering steel rod surgery in her spine for her progressively worsening scoliosis and its debilitating effects.  After decades-long suffering, she discusses her incredible healing after treatment with Dr. Jaudy and how amazingly her curve is now just millimeters from the midline.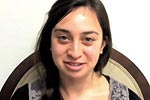 Taline T Testimonial:  Taline describes the dramatic results of her first treatment with Dr. Jaudy for scoliosis and which enabled her own body to self-correct.  Her joyful disbelief at long term results after suffering for years with pain and imbalance of scoliosis, digestive problems, acne, and severe menstrual pain.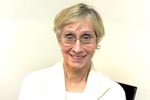 Ellene C Testimonial: Eileen describes the internal comfort, balance, and relaxation after life-long crookedness in her body due to spinal fusion as a teenager and late effects of polio.  She offers her excellent results and thanks to Dr. Jaudy.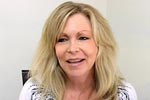 Cindy H Testimonial: Sick for over 10 years with fatigue, peripheral neuropathy, circulation and organ dysfunction, dizziness, falling backwards, and worse, despite seeing doctor after doctor.  After only 5 sessions with Dr. Jaudy, Cindy describes her dramatic turn around.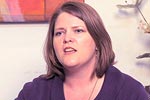 Kristen's daughter was recommended for major brain surgery by pediatric epileptic specialists. Kristen describes the 15 treatments with Dr. Jaudy total over a few months and how a panel of 8 doctors at UCLA were baffled after post EEGs and a 3 day hospital stay with monitoring.  The doctors were not being able to find nor induce any seizures in the child.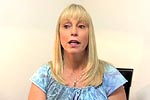 Sheila W Testimonial: Sheila speaks about how her 35 year old addiction and battle with alcohol is gone after only the 7th treatment with Dr. Jaudy.  She no longer has any cravings after 35 yearsand details how Dr. Jaudy was able to finally help her overcome her addiction.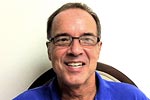 Bill B Testimonial:  Having been around the world seeing numerous specialists and seeking results for his condition, Dr. Bill hears about Dr. Jaudy and travels from Colorado for treatment.  After searching for 20 years for a breakthrough treatment, Dr. Bill discusses the huge strides and progress in his condition of Multiple Sclerosis MS beginning with only the 3rd treatment.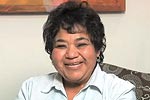 Cindy P Testimonial: Cindy came in with Hashimotos Thyroiditis and all the associated aches and pains.  After treatments  by Dr. Jaudy, Cindy's blood work came back completely free of Hashimotos.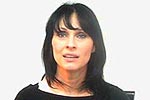 Germania D Testimonial: Germania describes her extreme and decades-long sickness, pain and suffering from Meniere's, tinnitus, ear aches, vertigo, dizziness, nausea, vomiting constantly, falling, fibromyalgia, restless leg syndrome, migraines, memory loss, hair falling out, lupus, weak immune system, chronic neck and back pain, and severe depression after seeing Dr. Jaudy for just a short time.  She describes the examination and the very first treatment to her recovery.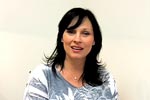 Germania D Testimonial after 1 month: Germania explains how she has made even more progress since her first video.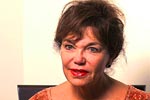 Becky G Testimonial:  Becky's interesting account of her treatments, pituitary gland, mercury affects and how Dr. Jaudy observed it and how it was resolved.  Becky gives insight to Dr. Jaudy's acute scientific understanding, perception and how treatments took her to optimum neurological health.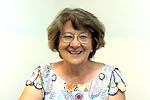 Christene S Testimonial: Christene shares her story of seizures, high blood pressure, migraines, depression, and her dramatic and quick recovery.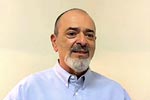 Tony B Testimonial:  Tony discusses his long standing conditions of severe hip and foot arthritis, high blood pressure, allergies, cholesterol and how quickly the treatments from Dr. Jaudy have helped him.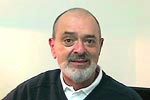 Tony B on Mary:Tony relates the frightening five year medical crisis that his wife, Mary, went through.  The depression and hopelessness that set in when every kind of specialist and diagnostic test at UCLA could not root out the problem and how Dr. Jaudy brought her health back.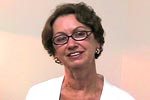 Mary A Testimonial: Mary was bed ridden and severely sick with symptoms of Multiple Sclerosis and  ALS, fibromyalgia, Migraines, chronic fatigue, heart palpitations, Restless Leg Syndrome, internal nervous tension, neck and back pain, could not get out of bed, walk alone, or stand up without tipping over. When multiple specialists and every kind of diagnostic test at UCLA  could not root out the problem, major depression began to set in with hopelessness.  Mary describes the ordeal she and Tony have gone through over the past 5 years and can't say enough about how much Dr. Jaudy has helped her.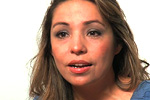 Maria F Testimonial: Maria was afraid as only a mother can be afraid when her 15 year old daughter began having seizures. Dr. Jaudy gave her daughter a series of treatments which brought the teenager to good health.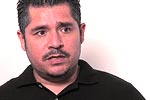 Jose B Testimonial: Jose describes the challenges of trying to help his autistic child.  Jose who resides in Virginia flew in to Palm Desert to receive care at the facility, and gives a detailed account and how Dr. Jaudy was able to help.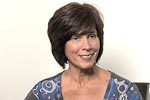 Kathy K Testimonial: Kathy is a registered nurse who came to see Dr. Jaudy after hearing incredible success stories, and describes her rapid recovery from severe and bilateral knee pain.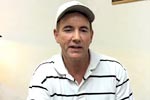 Pat M Testimonial: Pat has struggled with severe digestive problems.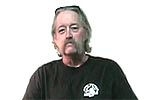 John M Testimonial: I travelled from Reno Nevada to see Dr. Jaudy who came so highly recommended and because of the amazing things I have heard about him, and for the constant pain in my back and knees" …more from John on his video page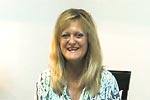 Julie S Testimonial:"I drive three and a half hours each way to get treated by Dr. Jaudy and it is so worth it. I have been treated by numerous doctors over the past 30 years was never stable enough to go for long periods without care. After about 10 sessions with Dr. Jaudy I knew what it was like to feel stable for the first time in my life, and had no more dizziness or neck pain. That's especially saying a lot when I ride in my motor home!"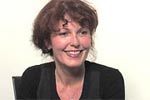 Andrea Testimonial: "The methods of investigation and the report he provided me with were quite different than my other experiences. He does not do the typical type of treatments where your neck or back is popped or your hips are twisted." …more from Andrea on her video page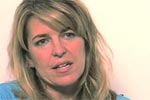 Alison Testimonial: Alison is a nurse of ten years in the field of pain management and she herself has suffered from chronic pain, migraines, TMJ, hormonal issues, menstrual cramps, and low back pain. She didn't want to go down the road of her patients that she saw being treated for all the effects of many medications.  Dr. Jaudy came highly recommended to her and she shares her story to give hope for all those that suffer.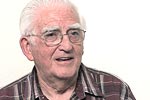 Bob K Testimonial:  Bob suffered severe constipation  and was referred to Dr. Jaudy as last resort after he was told his colon did not work and would never work again by a specialist.  Bob relates his how he had 5 bowel movements in one day after he received specific treatment.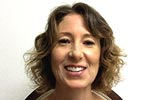 Amy C Testimonial:  An accomplished lawyer, architect, and athlete, Amy felt stripped of her identity was disabled and bedridden due to the extreme amount of suffering with  severe chronic fatigue, headaches, hip injury, nausea, inability to tolerate foods and extreme GI distress.  She had seen 20 doctors, and after diligent research, Amy  discovered that although she was taking the best supplements, it was not restoring her health.  She describes how Dr. Jaudy gave her no supplements, her response to treatment with Dr. Jaudy, and her delight in being able to eat cheeseburgers and bread after many years!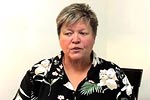 Melinda Z Testimonial: Melinda came in to see Dr. Jaudy out of total desperation after already having seen many medical doctors and herbalists for insomnia, severe chronic diarrhea, stomach and digestive problems,  severe depression, and chronic pain in every part of her body along with imbalance, stumbling, and falling.    She describes her experience with brain-based weight loss and how she was delighted to that she lost 18 pounds and 19 inches without even trying in 12-15 visits!  Melinda discusses her treatment results and how though the treatment itself is subtle, results are dramatic.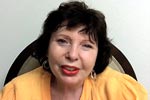 Marianna O Testimonial: Marianna is an opera singer, and had many problems due to her previous diagnosis of lack of oxygen to the brain and osteoarthritis, shortness of breath, memory problems, elevated blood pressure, osteoporosis, fibromyalgia, and dizziness.   She describes Dr. Jaudy's unique technology and knowledge, how she feels after treatment, and how she can now sing like a bird!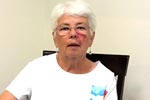 Lynda D Testimonial: Lynda is from Canada and describes how Dr. Jaudy did wonders for her after having two strokes, vertigo, shortness of breath, blacking out, high blood pressure, no energy and fatigue all day, weight gain, scoliosis and pain in legs.  After having seen many neurologist, Dr. Jaudy was able to pinpoint her problems and recounts the difference it made starting with the first treatment.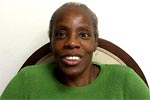 Shirley J Testimonial:  Shirley was bed ridden for 2 years with  Stiff Person's Syndrome and had seen neurologists at the Mayo clinic, UCLA.  She was told that no one could help her and that the autoimmune diagnosis would only get worse.  She recounts her debilitating symptoms of dizziness, stiffness, inability to walk, shower, drive and how she has no more dizziness, her feeling of wellness, how she is now able to breathe well.  She also discusses her conversation with other patient's in the waiting room and what they told her about Dr. Jaudy.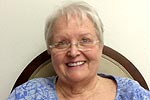 Beth K Testimonial:  Beth from Oregon came to see Dr. Jaudy  due to excrutiating pain after previous surgeries and major hardware for her broken back.  Shehad 4 cages of titanium metal and rods and handles which pinched her sciatic nerve.   She resolved not to have any more surgeries and sought by Dr. Jaudy.  Beth's knee pain resolved from the first treatment, she no longer suffers from  sciatic pain or IBS, and describes how she feels 110% in only 7 days of treatment.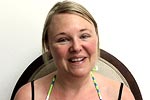 Brenda S Testimonial: Brenda and her husband had heard about Dr. Jaudy and flew in from Canada with all their 3 children to be all treated.  Brenda suffered from with anxiety, abdominal, stomach, gallbladder, and GI discomfort and excrutiating pain, bloating, memory problems, insomnia (wakefulness), and falling and tripping.  She describes husband's 20 year ordeal with his liver dysfunction (8 doctors and 12 prescriptions later) and her daughter's severe depression and how the weight has been taken off her family.  Brenda's anxiety is gone and can't begin to describe how happy and well she feels and the amazing results they each received.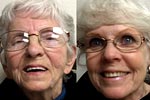 Pat S & Shari Testimonial: Pat heard about Dr. Jaudy and came to see him because she suffered with essential tremors.  She describes her response starting with the first few sessions and over the course of 12 treatments with Dr. Jaudy.  Her daughter Shari describes her mother's improvements and their interaction with Dr. Jaudy.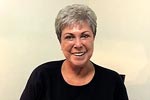 Sharae R Testimonial: Sharae was losing hope and resigned to give up on life due to her long term suffering starting at only 8 years old with scoliosis, thyroid problems, poor digestion, constant back pain, weight gain, neuropathy, brain fog, constipation, and other poor quality of life symptoms.  She had all types of medical treatment, nutrition, herbal, and other therapies.  She researched and studied all her life and even went to school in hopes of finding the answers but still could not get well.  Sharae describes her treatments with Dr. Jaudy and relates what happened on her 5th treatment… and what it is like when you finally find the answer.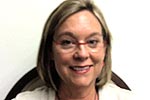 Cathe D Testimonial:  Cathe is from Colorado, having heard about Dr. Jaudy, she travelled to be treated.  She could not enjoy any quality of life due to chronic, constant, and severe headaches, sleep apnea, snoring, waking up gasping for breath and lack of oxygen while sleeping.  After 2 weeks of treatment she relates not only how well she feels but it affected her libido!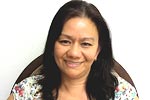 Cora R Testimonial:  Cora was very impressed by her son's treatment results with Dr. Jaudy and so became a patient.  Dr. Jaudy pinpointed the important finding that Cora wasn't getting enough oxygen pumping into her brain.  This was causing a serious problem of inability to wake up properly, weak lungs, shortness of breath, along with extreme fatigue and lack of energy.  Listen to Cora as she describes how incredibly accurate and valuable the details were in Dr. Jaudy's spot on exam.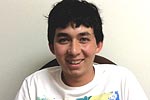 Edward R Testimonial, Cora's son:  Edward may be young but he is a successful full time Professional Golfer,  competing and winning internationally, including Dubai, London, Manila.  He has been training professionally since the age of 12 and has played officially with the PGA  competing for the highest levels.  Edward initially sought Dr. Jaudy for back pain but was pleasantly surprised at how the Brain-Based Neurological Treatments allowed him to excel in his sport.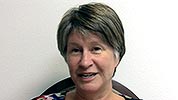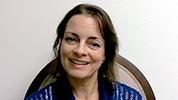 Mary L Testimonial on her son Tice: